Strong Advocates for Father's Rights
Seasoned Connecticut Divorce Lawyers on Your Side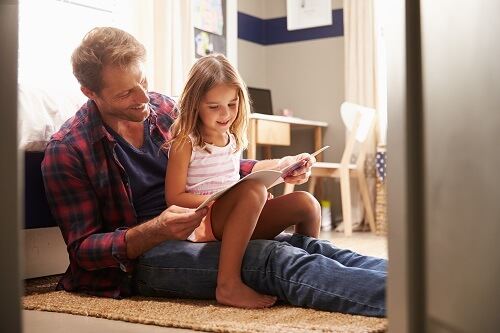 Children need their fathers just as much as they need their mothers. Any father that is looking to get a divorce should be sure to retain a Connecticut father's rights lawyer who will fight to protect their rights to visitation and custody.
At Bauer Law Group, LLC, we understand how important it is that you remain in your child's life. Our attorney team is prepared to defend your rights and fight for the court orders that you need. Your interests and those of your children are always our main concern.
The attorneys at our firm fight for equal rights for fathers, including:
Child custody
Visitation
Child support
Contact us now at (203) 288-7800 to learn more about your fathers' rights and how we can protect them.
How We Protect Your Father's Rights
In order to ensure that you are equally considered for child custody/visitation and child support, you will need solid legal representation to prove that:
You have a strong relationship with your child
You have the desire and ability to provide for your child's needs
You have the financial and physical means to provide for your child
Each divorce attorney with Bauer Law Group, LLC knows the Connecticut family law codes inside and out and can build a strong case to prove that you should be granted custody, visitation, and/or child support rights. Our team will gather evidence to show the court that your relationship with your child is valuable and that it should not be broken. We can also fight to ensure that you receive a fair child support order.
Contact Bauer Law Group, LLC
Don't wait to find the right attorney to represent you in a family law case. Bauer Law Group, LLC uses a team approach to each family law and divorce case to provide the highest quality service to each client. We will keep you informed every step of the way and prove that you are important to us.
Contact us today to schedule your consultation with an experienced divorce attorney.