New Haven Divorce Lawyer
Skilled Representation From Divorce Attorneys In New Haven, CT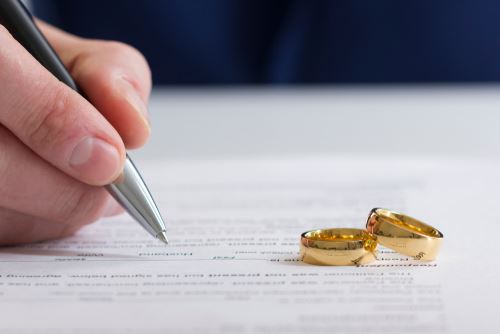 Are you considering divorce in New Haven County, Connecticut? Do you have other family law issues which need to be resolved as efficiently and sanely as possible? You quite possibly have many options as far as legal representation is concerned. It's best, however, if you retain the services of a New Haven divorce attorney, whose main focus is on family law, who is experienced in handling divorce and family law cases in the courts in your local area, and who comes highly recommended by others.
Our family lawyers in New Haven have helped families and individuals with a variety of family law matters. Whether you are going through a divorce, or need help setting up child support, our attorneys have the skills and experience necessary for success. Contact us today to schedule a free consultation and to learn more.
Contact us online or call (203) 288-7800 today to schedule a free consultation with our family lawyers in New Haven, CT.
How Can A Divorce Attorney In New Haven Help Me?
Having legal representation by your side to help you with your divorce can truly work wonders. Not only will your divorce lawyer help you experience a smooth divorce process, but he or she will advise and guide you through each step of the way to ensure favorable outcomes for your future.
Your divorce lawyer will help you by:
Legal Advice: Guiding you through every step of the divorce process, and helping ensure that you avoid making any potentially costly mistakes.
Representation: Representing you if your divorce case gets taken to court, and fighting to protect your rights and your future on your behalf.
Support: Offering you emotional support to help you get through the difficult time that you may be going through.
Family Matters: Your lawyer will be able to help you with a variety of family matters revolving around your divorce, including child custody, child support, and spousal support.
Contact us today to learn more about the many benefits that come with hiring a reputable divorce attorney, and to schedule a free initial consultation with our lawyers in New Haven, CT.
What Sets Our Family Law Firm Apart?
Happy Even After satisfies all these requirements and more! Lead Attorney Renée Bauer is a well-respected New Haven County divorce attorney who has authored a reference book on Connecticut divorce, has been listed for seven consecutive years as a Connecticut Super Lawyer, and was awarded the prestigious Litigator of the Year award by the Connecticut Law Tribune in 2015.
These recognitions reflect the competence, commitment, and attention to client service that Attorney Bauer and our firm provide.
We cover all of the bases when it comes to comprehensive family law representation. Our team is especially competent at handling high assets, high net worth, and other complex types of divorces.
Experience When You Need It
Whether a divorce, custody, or a post-judgment issue, Happy Even After has the experience to help you navigate the court system.
We handle cases for clients throughout New Haven County, including the following cities: Woodbridge, Guilford, Madison, Bethany, Orange, Middlebury, Woodmont, Oxford, Branford, Cheshire, Prospect, Southbury, North Branford, North Haven, Hamden, and more.
Suggested Reading:
Contact us to discuss your legal matter in a case consultation today.