Attorney Renée C. Bauer, is being awarded Women-Owned Business of the Year Award by the Hamden Regional Chamber of Commerce. Attorney Bauer is founder and principal of the Bauer Law Group, LLC, in Hamden, Connecticut.
About Attorney Renée C. Bauer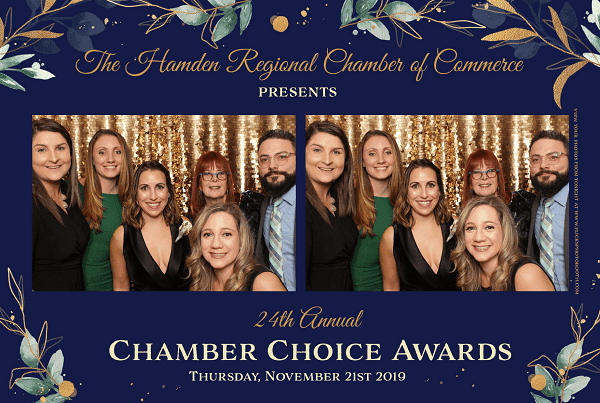 Renée C. Bauer founded the Happy Ever Afterwith a mission. She wanted to help people find peace in their lives. Her firm is family-focused, offering legal services for divorce, custody, and mediation, but it's about more than that. Renée prides herself on building a business that brings hope to people in one of their darkest times.
Family law is not one size fits all. Clients have individual emotional needs and advocating with this in mind, Happy Ever Afterhelps clients reach a resolution that is more satisfying. Her firm also represents children who are being shuffled through the legal system in high conflict custody cases. While children might be the smallest voice in the family, sometimes they have the most to say.
Community Involvement of Bauer Law Group, LLC
Happy Ever Afteris committed to giving back to the community and the firm regularly adopts charities with important local causes. In October, her business collaborated with local yoga studios to raise funds for the Umbrella Center for Domestic Violence Services. Happy Ever Afteralso raises money for Love146 for the prevention of sex trafficking of children. Her firm also frequently takes cases referred by the Connecticut Pro Bono Network to assist individuals who do not have the financial means for an attorney.
Part of Bauer Law Group's mission is bringing education to the community. Renée presents legal education seminars to peers and has appeared on WTNH, as well as the radio, to comment on current legal topics. She also speaks at workshops for teenage girls on empowerment and relationships. Recognizing that people need reliable information about divorce, she organized informational sessions at local libraries this fall and winter about the divorce process and alternatives to litigation so that people can make informed decisions for their families.
"When someone is going through a divorce, they have so many questions. Sometimes they turn to their attorneys for answers. Sometimes they turn to the Internet. Sometimes they turn to friends and family,'' Bauer said. "Not all advice is good advice."
"I hope to empower people to make sound, rational decisions throughout the divorce. Decisions that resound in knowledge are better than those decisions made from emotion and grief. Sometimes just having knowledge is power," Bauer said.
Attorney Bauer's Publications
Renée penned the book Divorce in Connecticut (Addicus Books) which can be found in every library throughout the state. She also authored a children's book about divorce, Percy's Imperfectly Perfect Family (Archway Publishing) as a resource for parents and children going through the divorce process. In addition, she authored, The Ultimate Guide to Solo and Small Firm Success (LawFirst Publishing) to help other attorneys open their own practice.
Renée has received numerous awards in her industry such as Connecticut Law Tribune's Litigator of the Year award and New Leader in the Law Award. She will be honored at a dinner on November 21 at Cascades in Hamden.
Contact the Bauer Law Group, LLC
Do you need a skilled attorney to represent you in a family law case in Connecticut? The legal team at the Happy Ever Afteris here to help. You can benefit from the effective legal representation of experienced attorneys like Renée C. Bauer.
Please call us at (203) 288-7800 or contact us onlineto arrange for an initial consultation today.